Scale up your design and scale up your success.
Armed with a diploma in Graphic Design (VCAD, Vancouver, BC) and a Bachelor of Commerce (UVic, Victoria, BC), Michelle is ready to solve your design problems with creativity, collaboration, and above all, keen business strategy.
Michelle offers clients a strong attention to detail, a strategic approach, project management experience, and an upfront, approachable energy. Her style is clean, meticulous, often whimsical, and draws on inspiration from all aspects of life: that leaf, this old hardcover, a sunset over Vancouver's harbour.
Michelle has 5+ years of graphic design experience, including leading and executing design projects such as: logo identities, web design, document layout, eBook creation, package design, print ads, promotional materials, visual identities, vehicle wraps, and more.
Previously, she has worked as a Project Manager for 3 years, a social media manager for 2, and studied Business at the University of Victoria.
Web Design
You want to manage and update your own site, but don't know how to get it off the ground? I can help!
Logos & Branding
You have a business. Now let's give it a personality, an identity, a life of its own.
Brand Extension
Evolve your brand beyond the logo you already have. Develop the visual components that are often missing for small/mid sized businesses like consistent fonts, colours, imagery, etc.
Re-branding
Sometimes the best option is to go back to the drawing board. Rebranding is an in-depth process that should result in a more finely tuned, customer-targeted look to your business that will refresh your outlook for the future.
Publication Design
Manuals, guides, books, ebooks, reports and more. Take your publications – print and digital – into the 21st century with good design.
Package Design
Your packaging should be as good as your products within, and almost more importantly, they should communicate directly to your target market.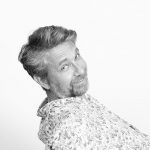 I employed Michelle to help launch our business Hortin and Forrester. With little direct instruction she was able to "get" what we were all about and deliver a website on time and on budget. Brilliant!
Jos Brosnan
Owner, Hortin & Forrester Photography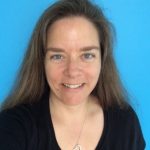 We work with Michelle Johnson Design when we need high-quality design fast! Michelle has top-notch graphic design skills combined with the valuable ability to listen to our description and turn that into an attractive graphic. She also make suggestions that improve the final product. When we work with Michelle, we know our vision will become reality and will be even better than we had originally pictured it!
Sally Heaven
Co-Owner, Fangirl Shirts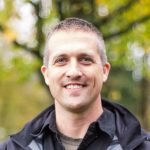 I have worked with Michelle on many projects over the years and she has really taken our branding to the next level. She has taken the time to understand the culture of our company, who our ideal clients are and worked to drive those people in our direction. We have had her involved in vehicle decal setup, print and online layouts, business cards, posters, and more. It is really nice to have someone who understands all of these mediums and can make them all flow together nicely so the whole effort seems very well planned out and effective. Wouldn't hesitate to recommend Michelle to anyone who wants her to make their company or promotion look good!
Brad Carlsen
Owner, West Coast Lawns & Gardens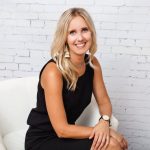 Michelle is ready and willing to get into the trenches with you as you navigate the branding and design decisions of your business. Her prompt responses, clear timelines, and open communication allow for a predictable partnership in the vast world of visual communication. She will execute your ideas while also offering professional insights and fresh takes on what feel like old problems for a business owner.
Kate Campbell
Owner, Splash Strategy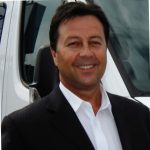 I have had the pleasure of working with Michelle over the past 12 months and find her to be extremely professional, very detailed and always proactive. Michelle always provides valued options & responds to any requests (small or large) in a timely manner without question. I would not hesitate to recommend Michelle for any graphic/design work.
Richard Avis
VP Franchise Development, Ferguson Moving & Storage
Location
Vancouver, British Columbia
Queries
maj [at] michellejohnson [dot] design