Richmond Hospital Foundation
CATEGORIES: MARKETING & DOCUMENT DESIGN, WEB DESIGN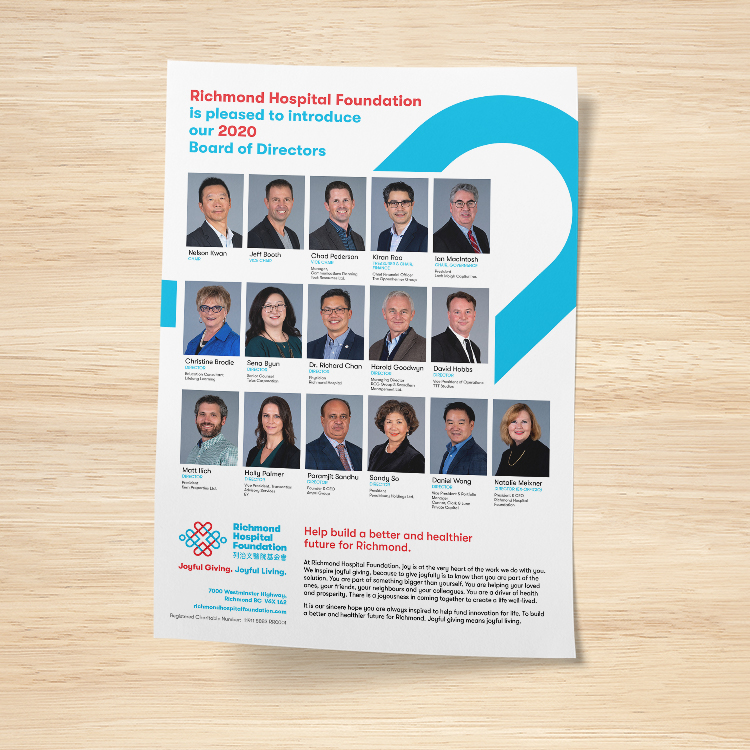 Needs
In need of a generalist graphic designer.
Profile
A medium-sized business with a robust marketing team but no in-house designer.
Select Projects
Print and digital advertisements
Donor proposals and reports

Complete website redesign

Recognition awards and plaques
Campaign creative
Donor event collateral
About RHF
Founded in 1987, Richmond Hospital Foundation is a registered charity committed to ensuring donor dollars have an impact on building a better and healthier future for Richmond.
Learn more about RHF on their website.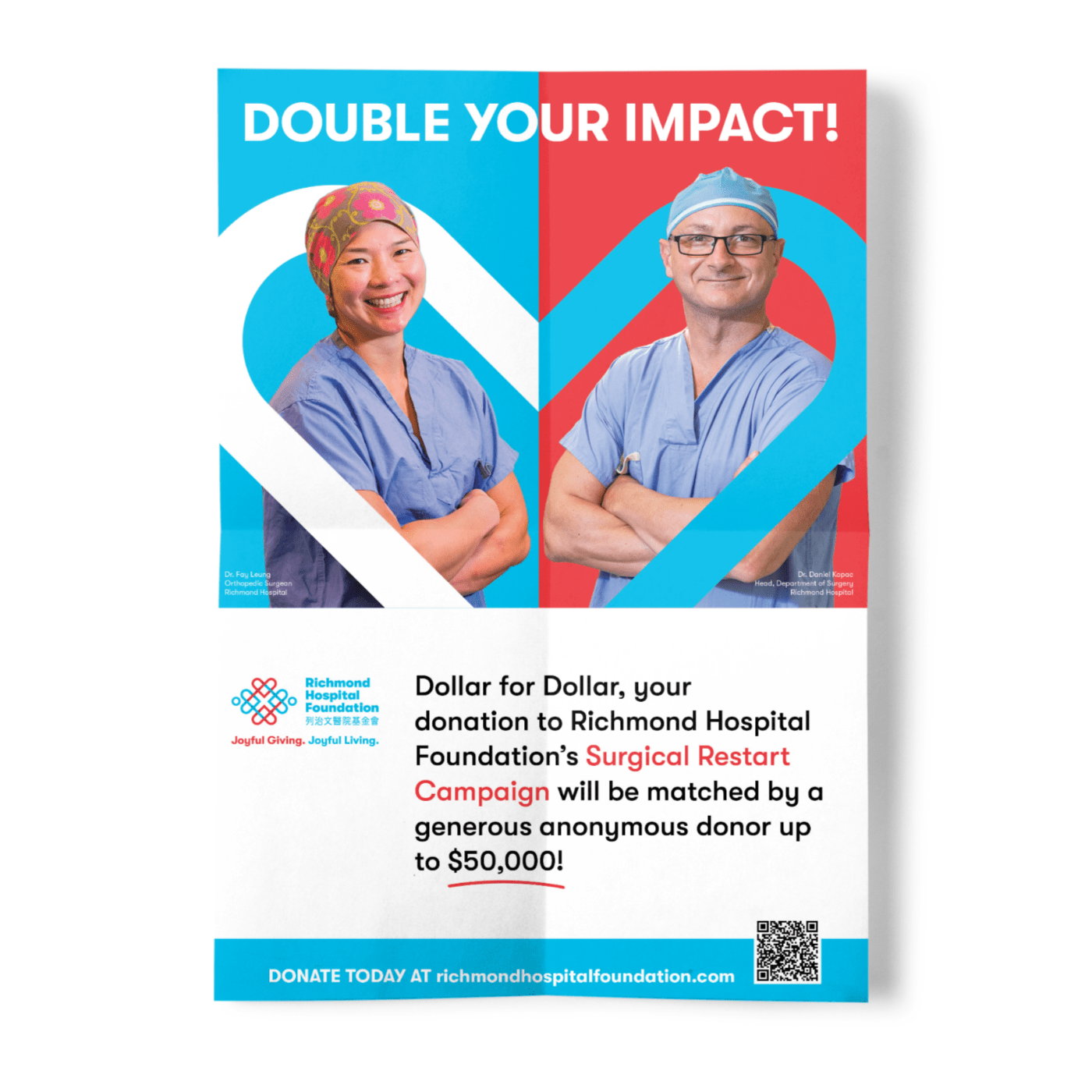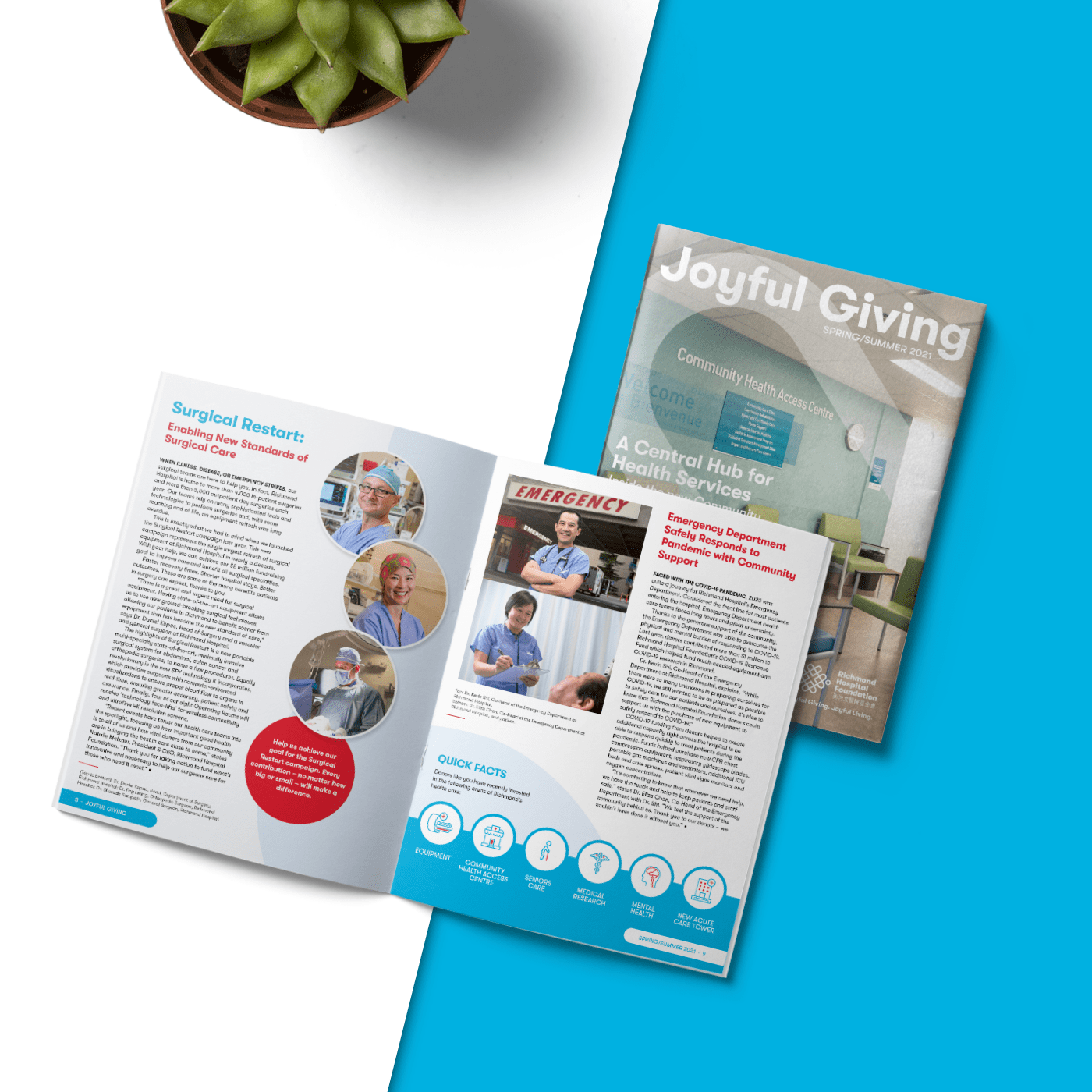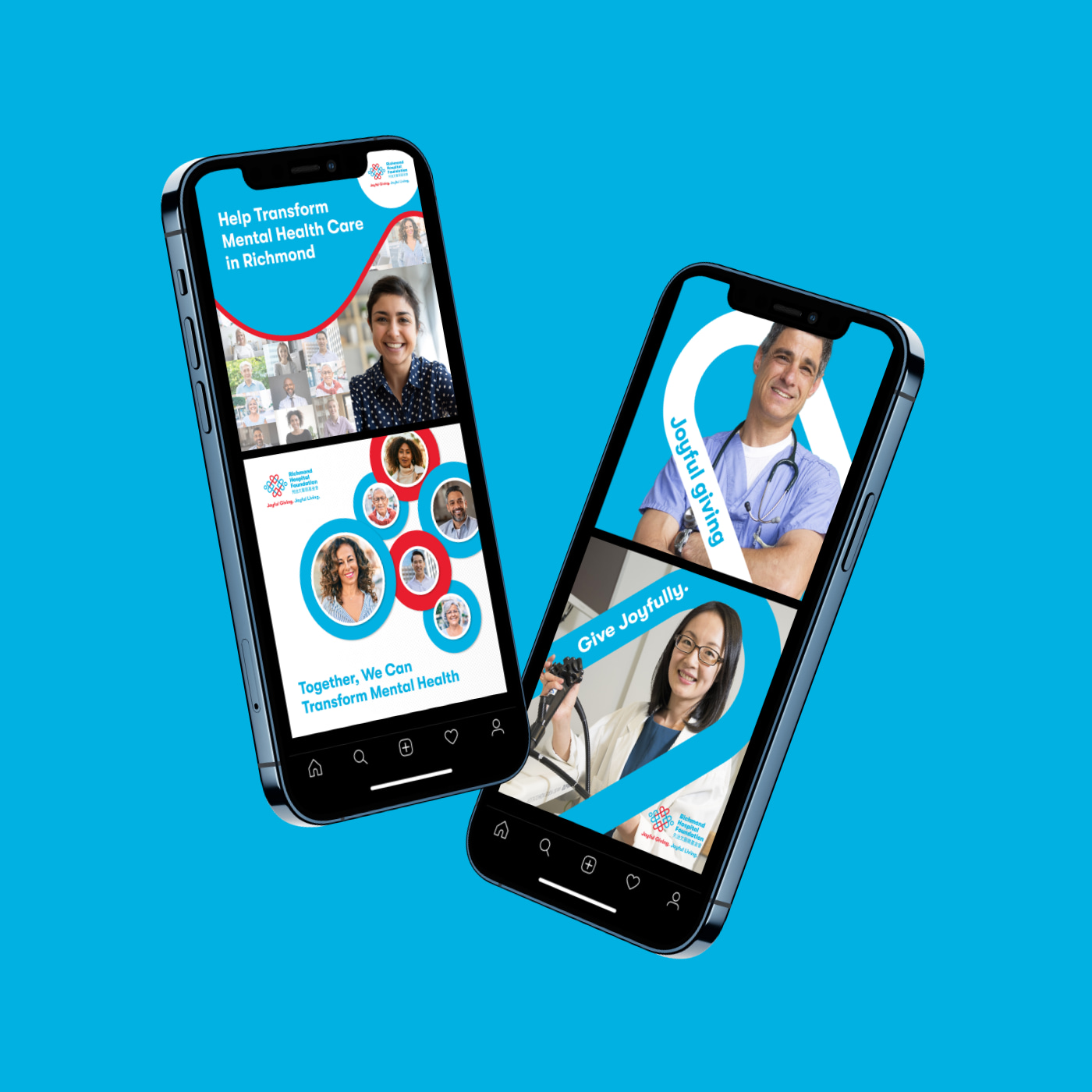 RHF was looking for a designer to roll out their newly minted logo and brand guidelines which had been completed by a Vancouver design agency. They hired me and I've been working diligently with them for over 2+ years developing donor proposals, stakeholder reports, print advertisements, event collateral, marketing materials, and so much more.
There is a balance in adhering to the vision of the creatives who developed and codified the brand, and listening to the vision of the current employees and board members who run the organization. Some feedback needs to be taken while some needs to be challenged. Ultimately the aim is consistency in tone, and each project continues to achieve that.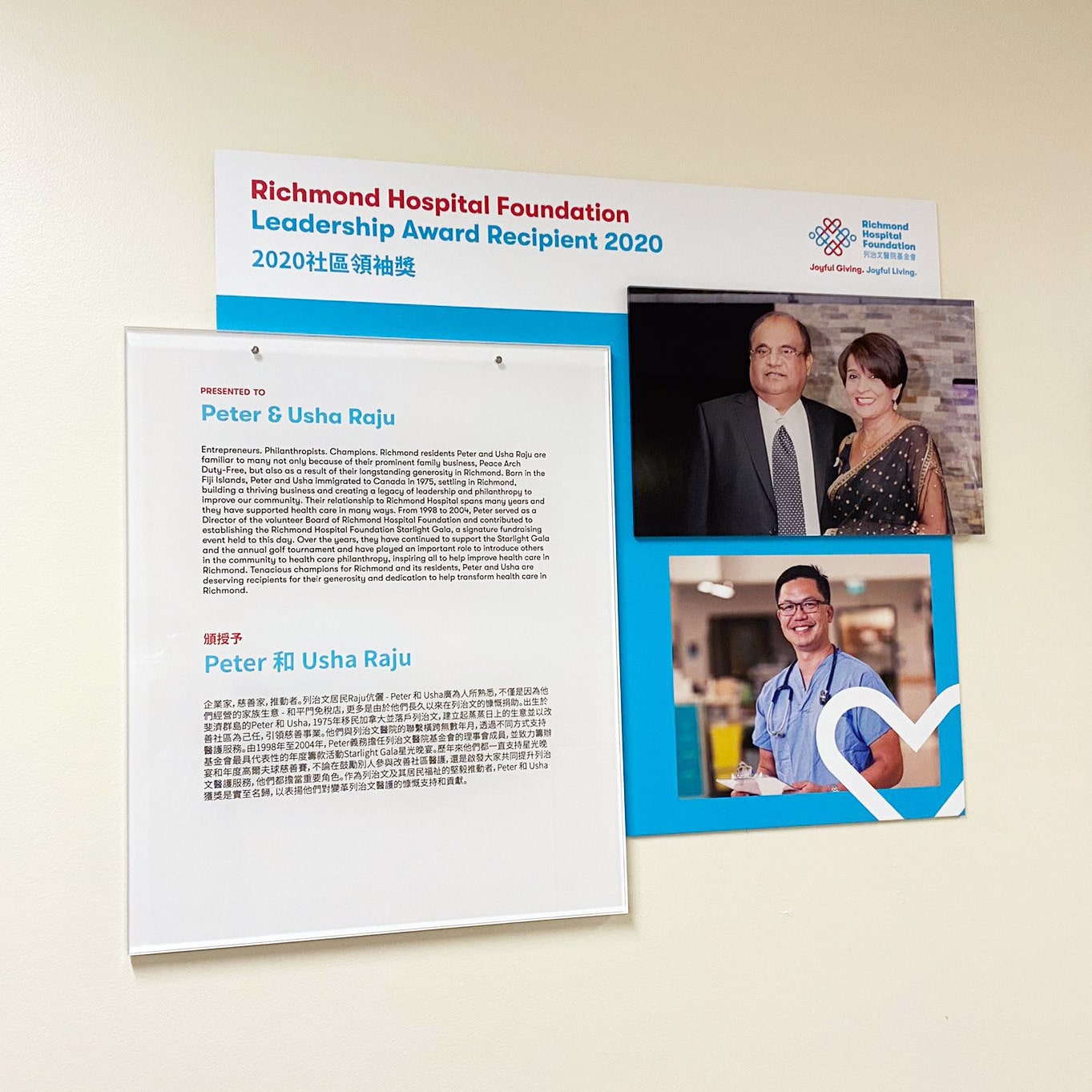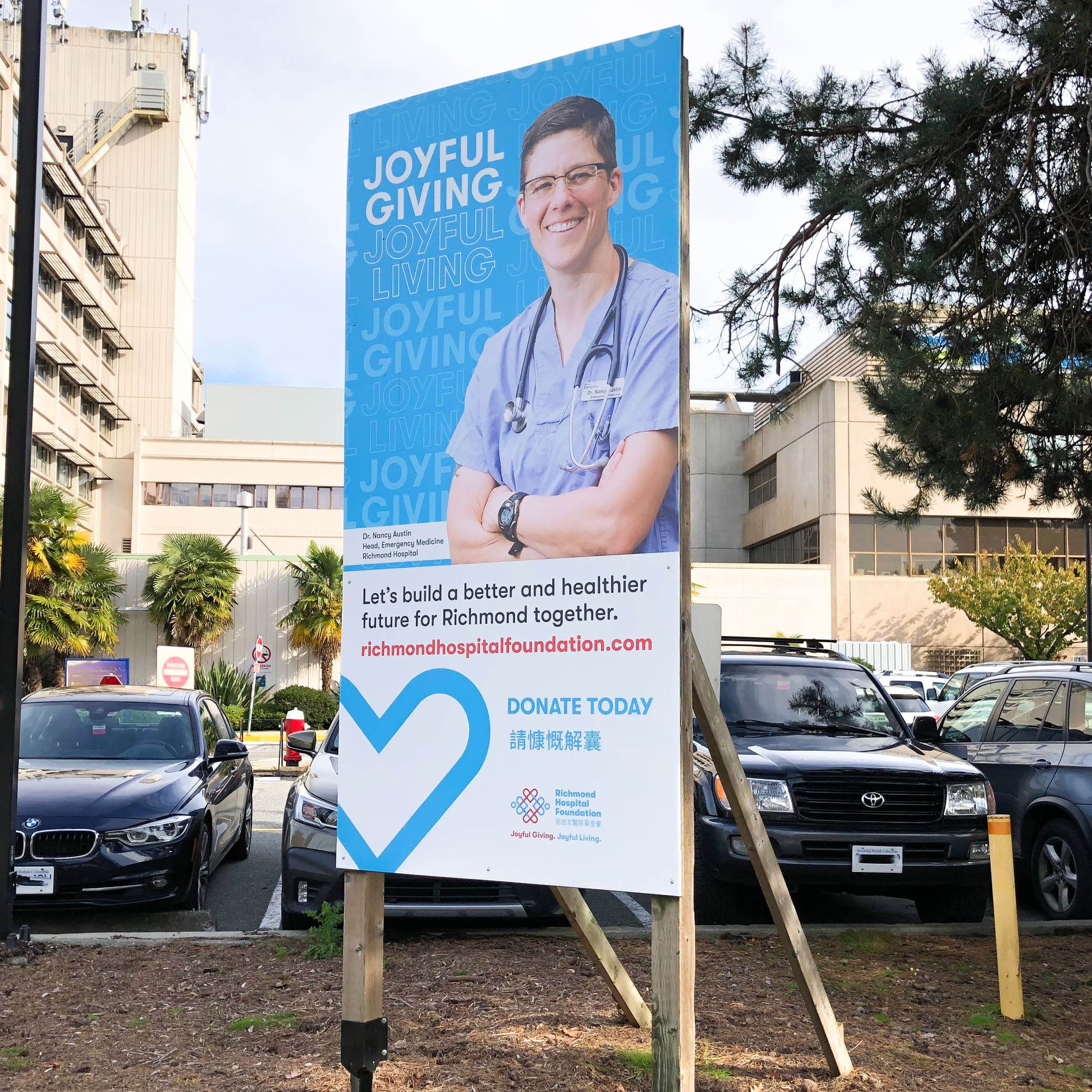 Michelle has been a partner of Richmond Hospital Foundation for over 2 years. I was looking for a graphic designer who could bring our brand to life and also bring in fresh new creative ideas. Previous to Michelle working with the foundation, our brand creative was lacking a creative flair and looked dated. Michelle's enthusiasm and her ability to take a blank canvas and turn it into something amazing is refreshing. Michelle is a pleasure to work with and I look forward to continuing our work with her.