CATEGORIES: BRAND EXTENSION, WEB DESIGN, MARKETING & DOCUMENT DESIGN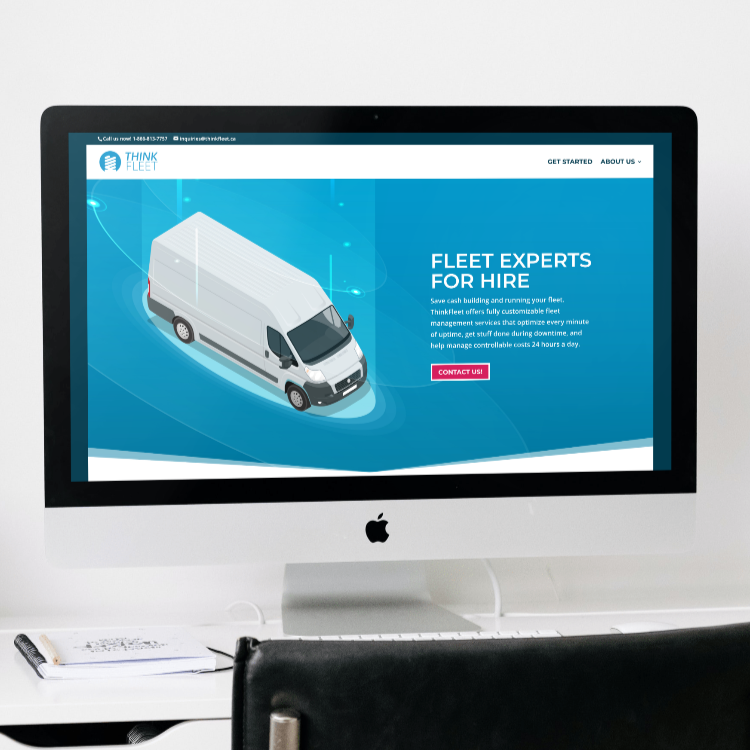 Needs
In need of a generalist graphic designer with a strong marketing expertise and business acumen.
Profile
A start-up company experiencing incredible one-year growth.
Select Projects
Marketing materials both print and digital
Complete website redesign
Sales support document design
About ThinkFleet
ThinkFleet is about bringing trailblazing fleet performance, dependable support, and vehicle financing options to fleets of all sizes. These are expectation-busting, future-focused services that keep businesses succeeding well into the future.
Note: this start-up was so successful they have evolved into a national corp with a marketing department and a new name! We parted ways as the new VP had her own creatives she was used to working with.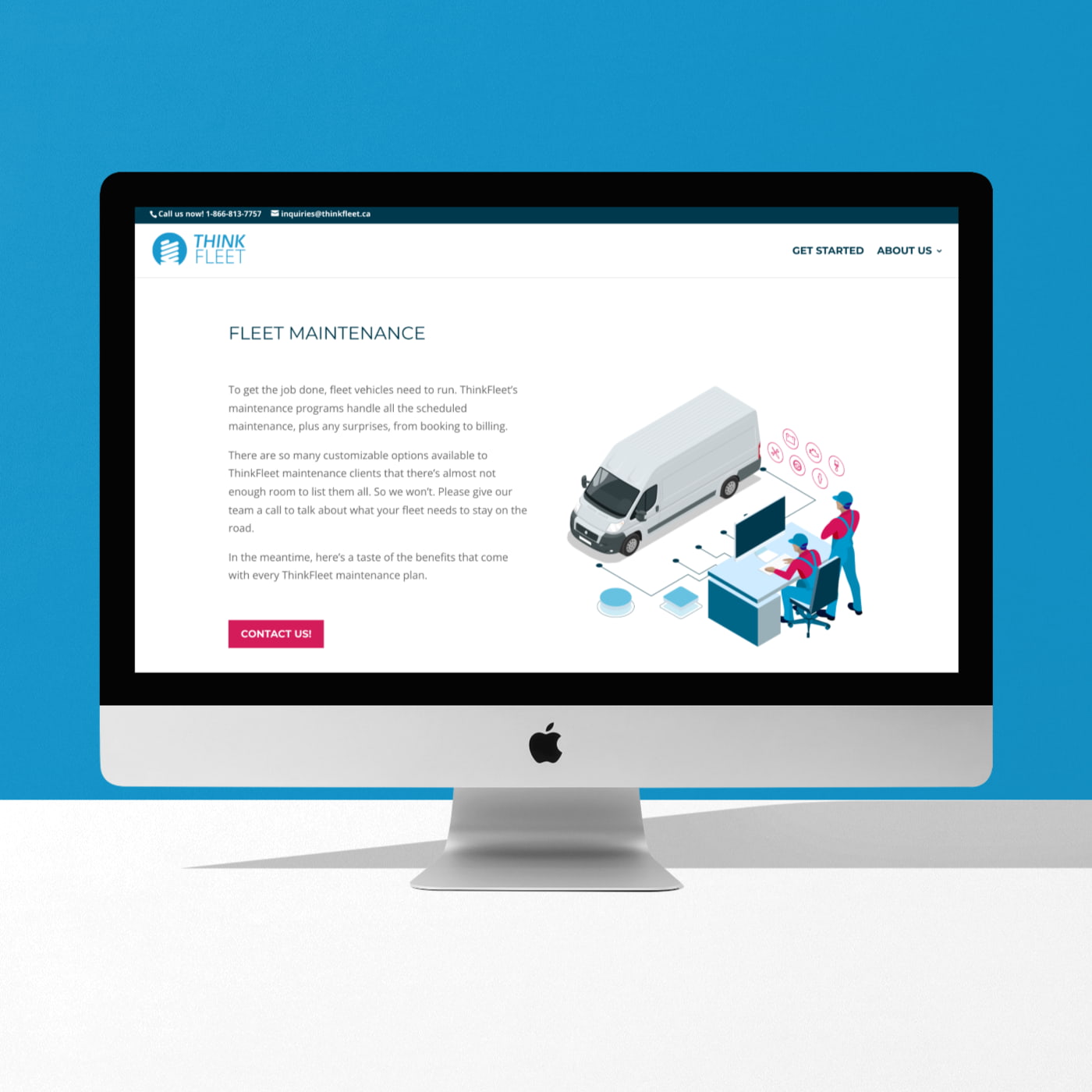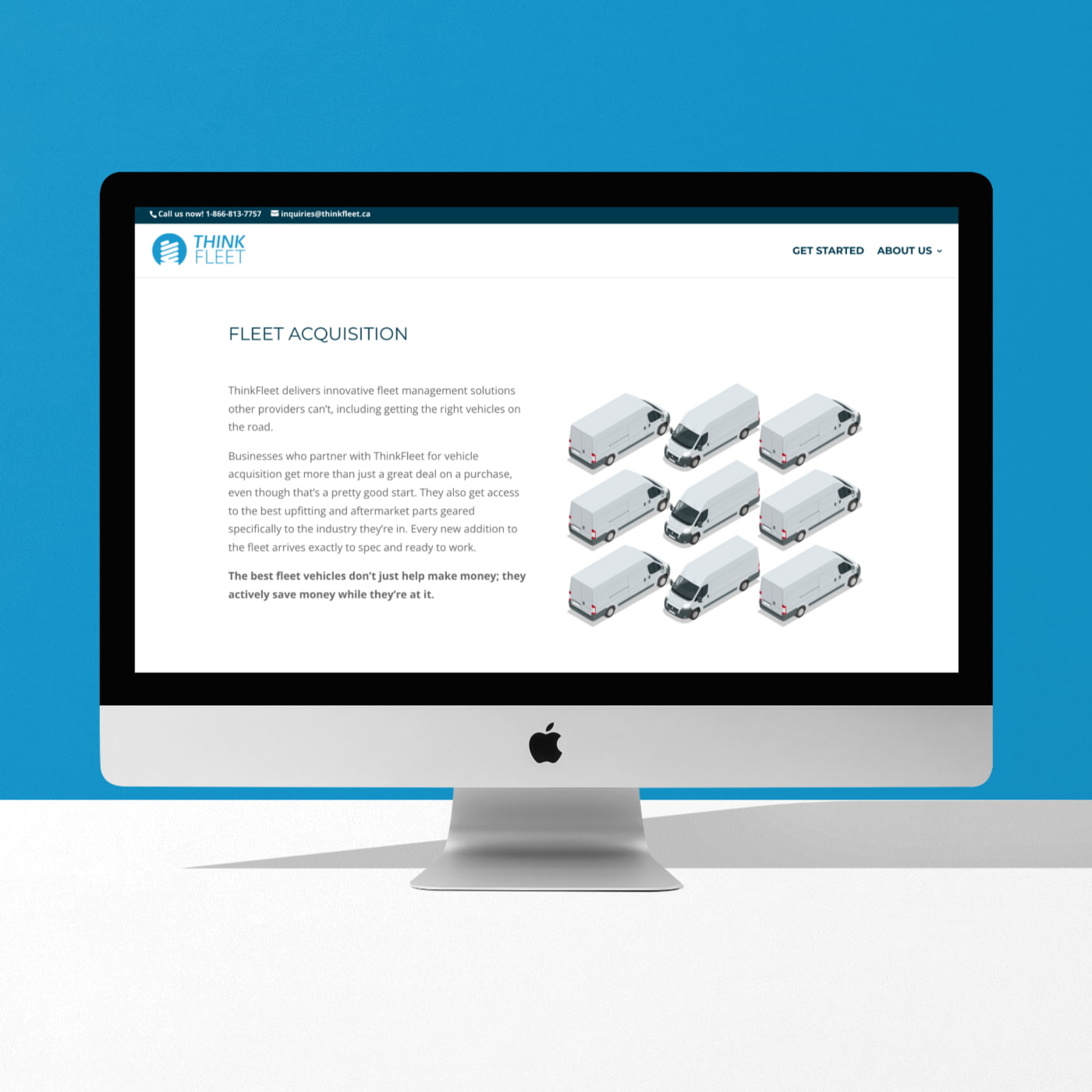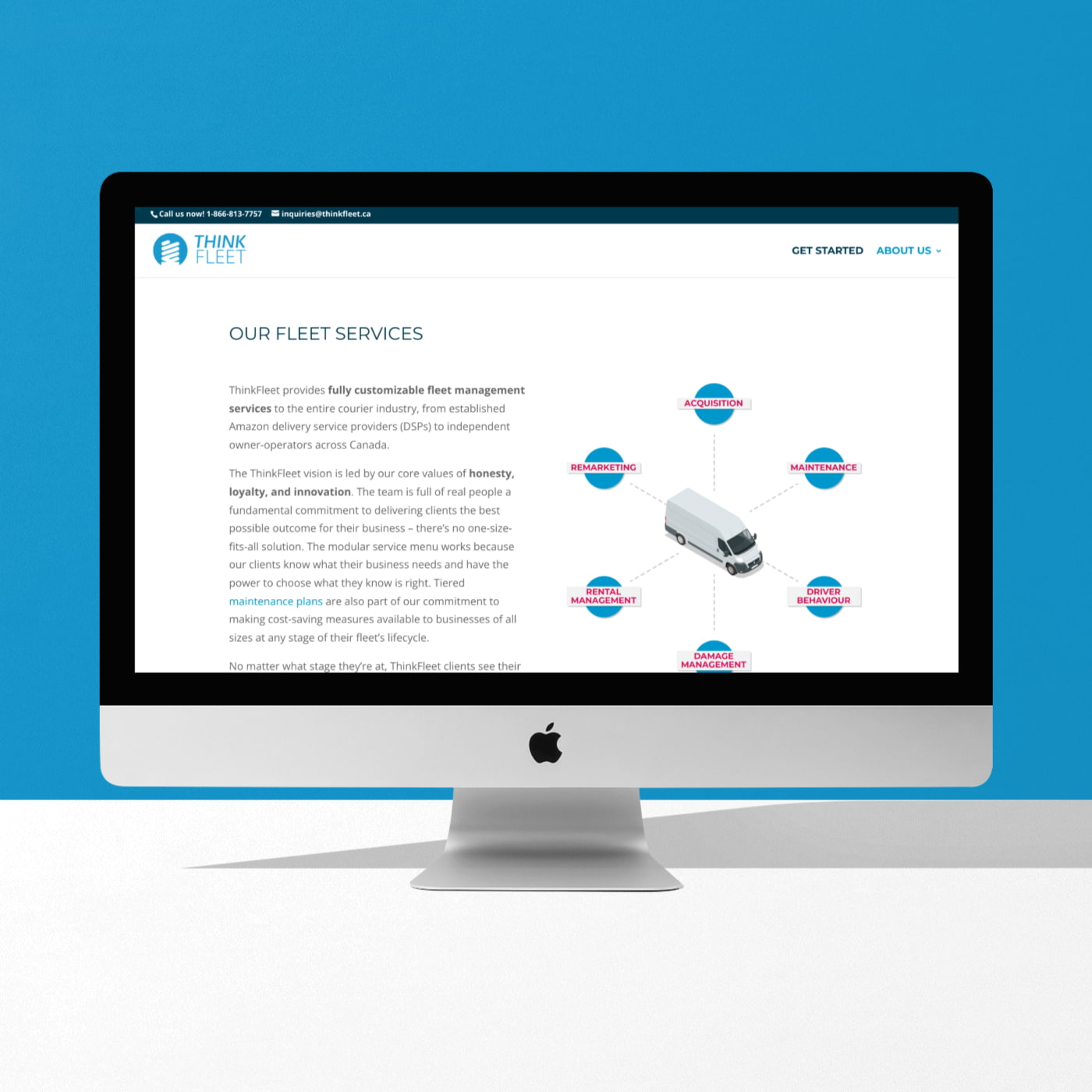 Every start up needs a designer
ThinkFleet came to me with their logo, the successes from their first client, and big dreams.
Thanks to my business degree I helped them develop their business plan, be a sounding board for strategic options, and generally just develop ad hoc documents for sales calls, social media, client on-boarding and training, investor pitch decks, and so much more.
Our biggest achievement together was overhauling their website into a site that targeted a very specific niche of clients they were after and a clear lead generating call to action.
Clients like this remind me of the roll of graphic design in a start-up: the creation of the end products that help sell the idea either to investors or to customers. And without sales, there isn't a start-up in the world that can last.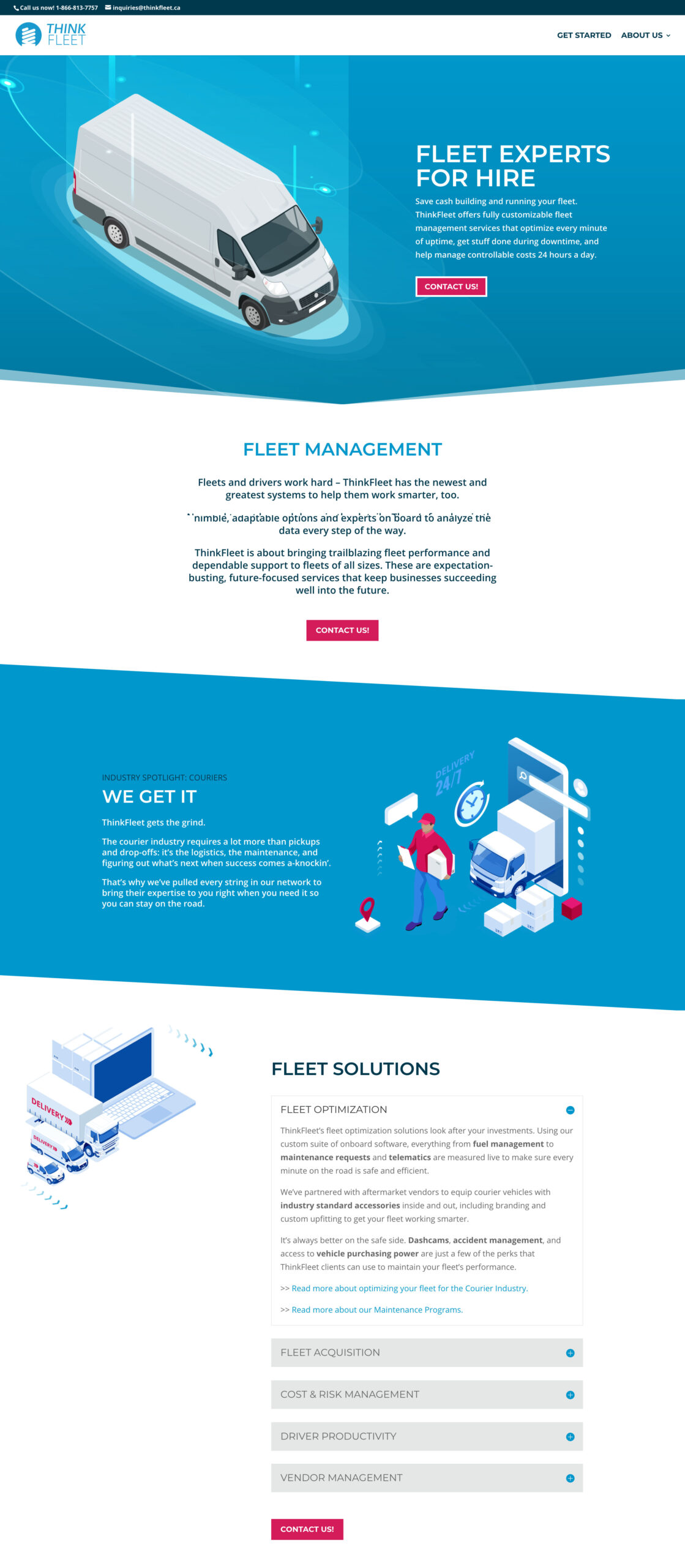 Michelle is an amazing person who is extremely professional and a joy to work with. Since ThinkFleet's inception, she has worked on several projects including branding, website design, marketing materials, client and in-house training information, business plan, and much more. She has the invaluable ability to distill a mix of different ideas into a concise and powerful message and then marry that with her fantastic graphic design skills, producing a professional and beautiful end-product. I can't recommend her services enough!