BC Post-Secondary Counsellors' Association
CATEGORIES: LOGOS & BRANDING, WEB DESIGN, RE-BRANDING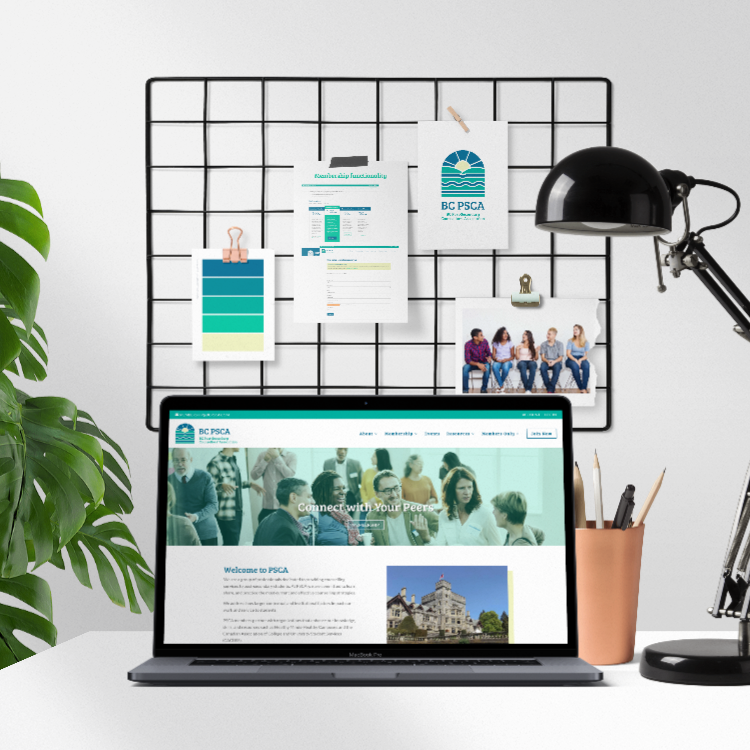 Needs
In need of a web and logo designer.
Profile
A small professional association with a volunteer Board looking for solutions and insights in addition to design services.
Select Projects
Re-branding
Complete website redesign
Membership management solution
About BC PSCA
The BC Post Secondary Counsellors Association is an informed, skilled interactive community of post-secondary counsellors who work together to advocate for responsive and effective counselling and mental health services within BC post-secondary campus communities.
Learn more about BC PSCA on their website.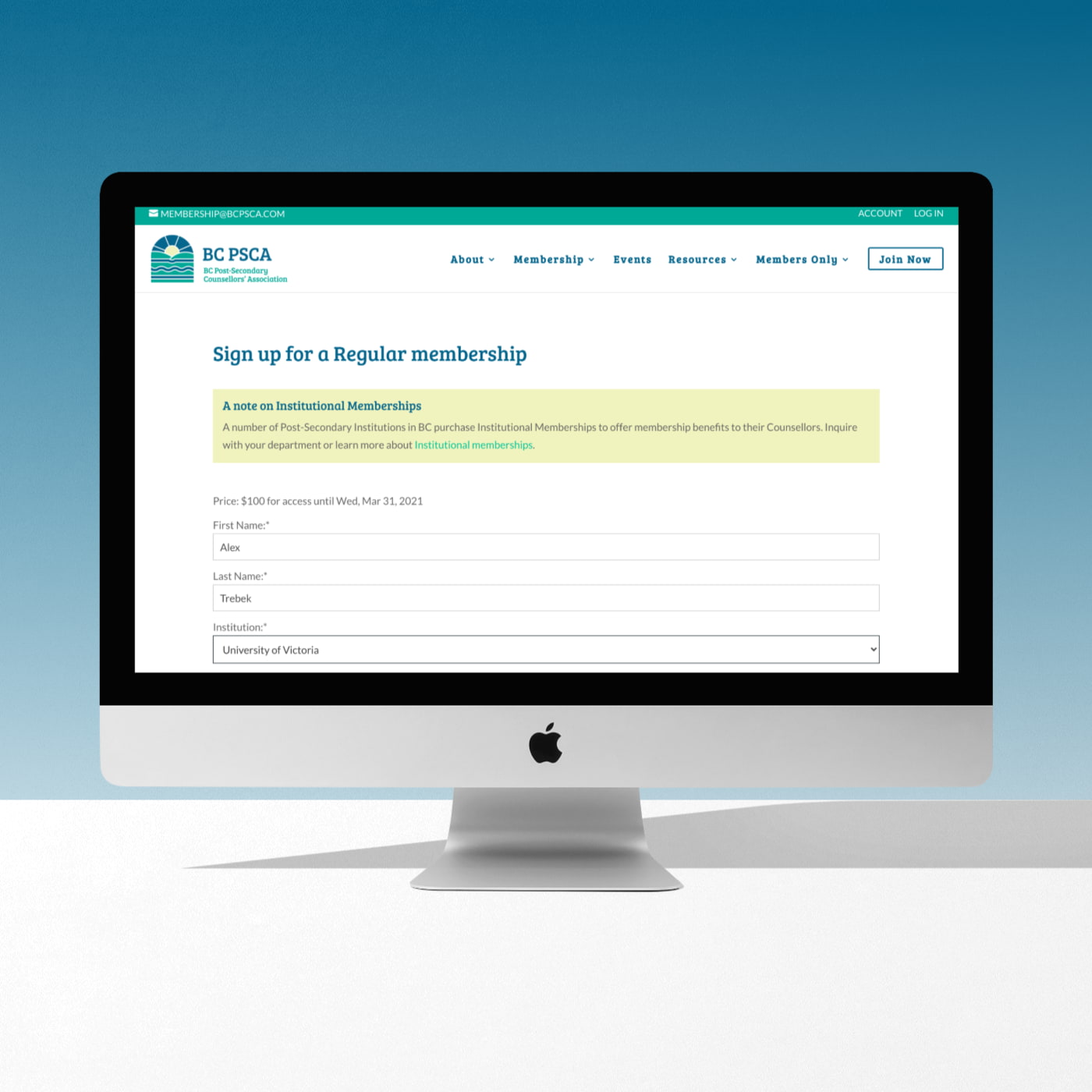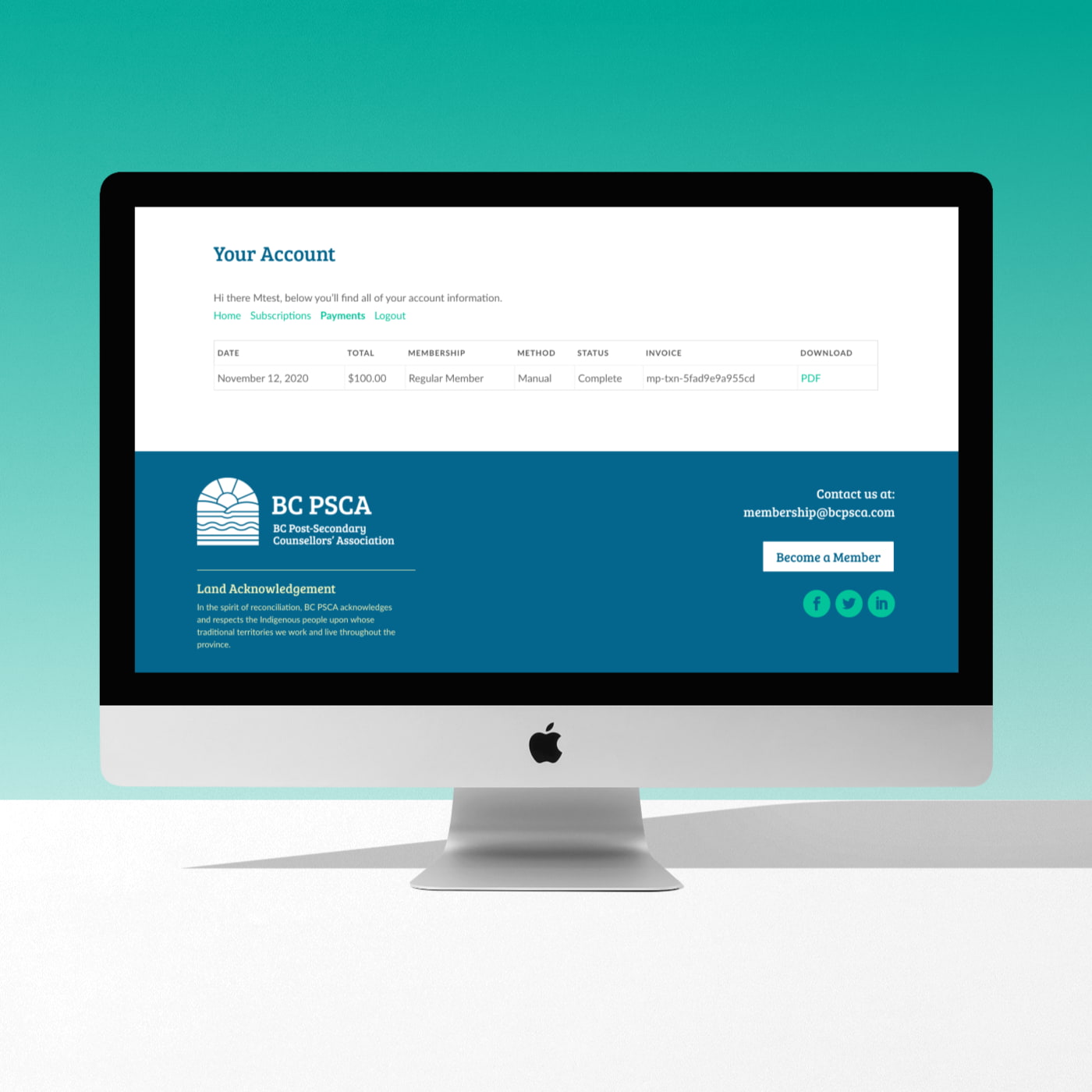 The power of a website that works
BC PSCA has existed for decades with a small but very connected community of counsellors across the province, but they reached out to me when it was finally time to evolve their one tool that was going to help them recruit more members: their website.
Along the way we revised their logo as well, and the result has shown an increase in membership year over year since the new website and look was put in place.
Lesson: never underestimate the power of convenience! The membership sign-up functionality of the new site means that joining is easy, and attending events involves just a few clicks.

We have been so pleased by the work done by Michelle Johnson Design. Our small organization was struggling to find a company that would help us create a professional, well-designed website that accurately represented our organization and was reasonably priced. Michelle was an excellent listener and really got who we are and what we do. We now have a website that is clean, crisp, professional, and easy to navigate. She took the lead as we needed her to and applied her expertise while honouring our needs and requests. And most of all, her proactive and responsive style made working with her such a positive experience. We will be looking to her for our web and design needs for years to come.