Fairway Divorce Solutions
CATEGORIES: BRAND EXTENSION, MARKETING & DOCUMENT DESIGN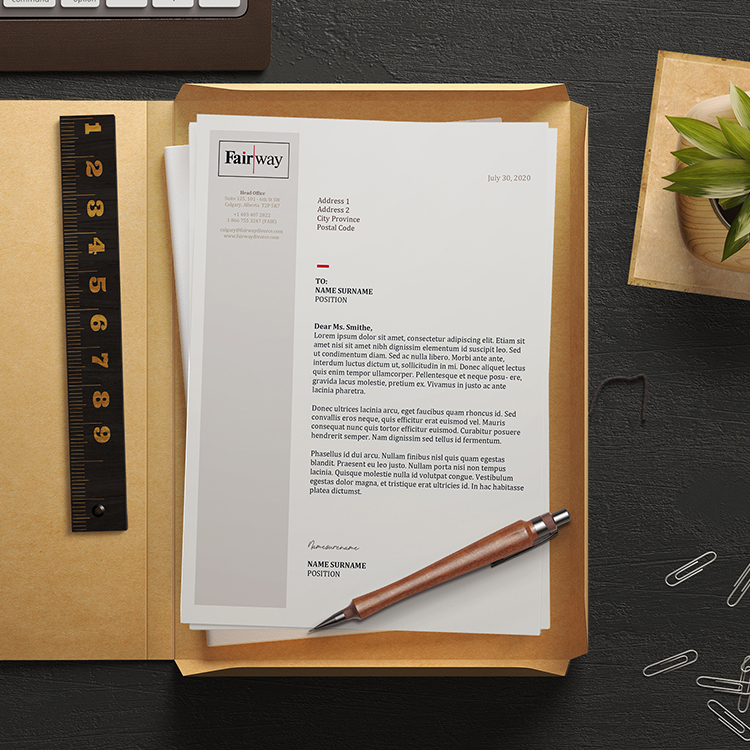 Needs
In need of a branding expert.
Profile
A national company beginning to franchise and in need of a graphic designer to unite and codify the brand via robust brand guidelines.
Select Projects
Brand Guidelines
Posters
Postcards and brochures
About Fairway Divorce Solutions
Fairway Divorce Solutions® is Canada's leading national divorce and mediation company. With its boutique panel of mediators and resolution experts, Fairway specializes in marriage and divorce mediation and negotiating simple to complex divorce cases.
Learn more about Fairway Solutions on their website.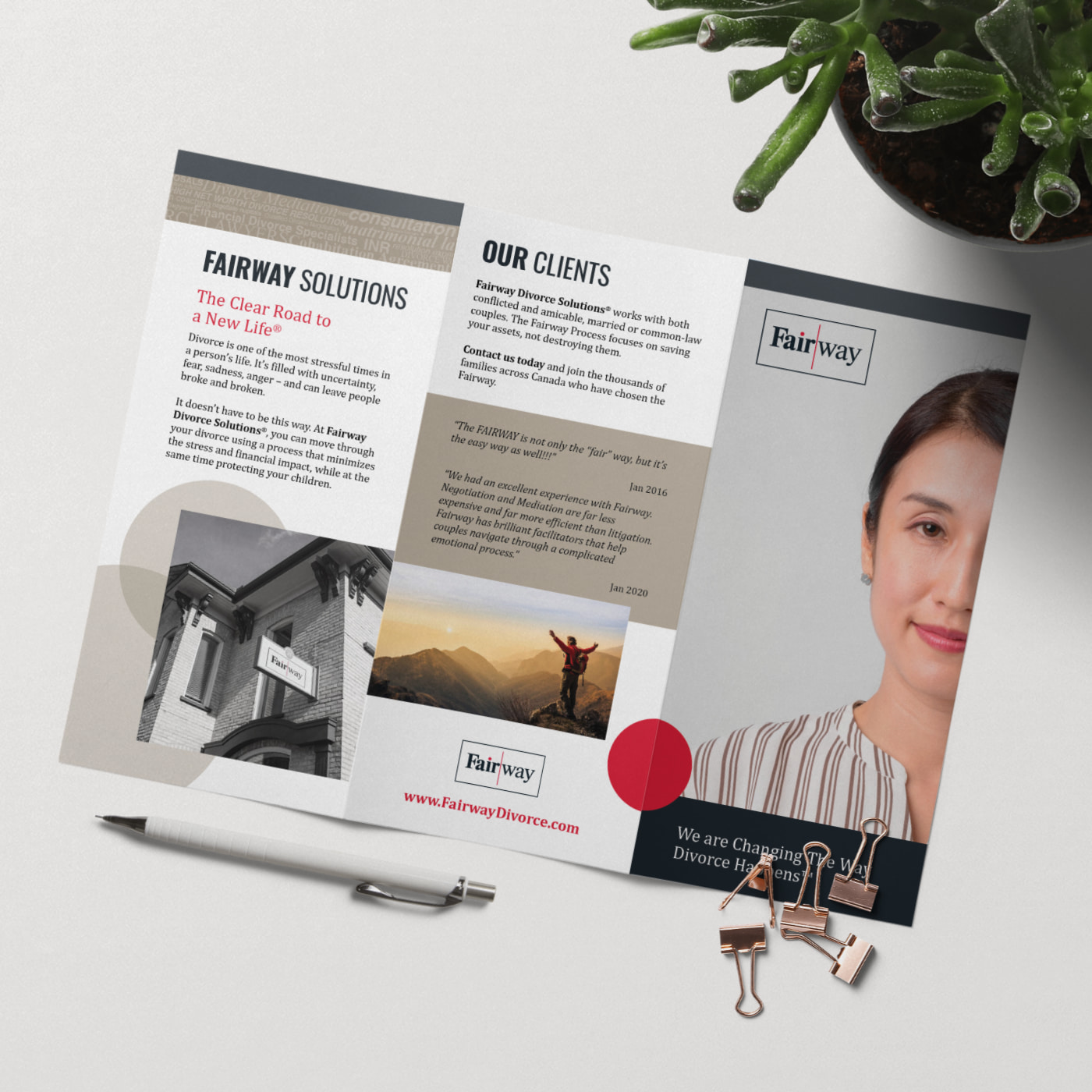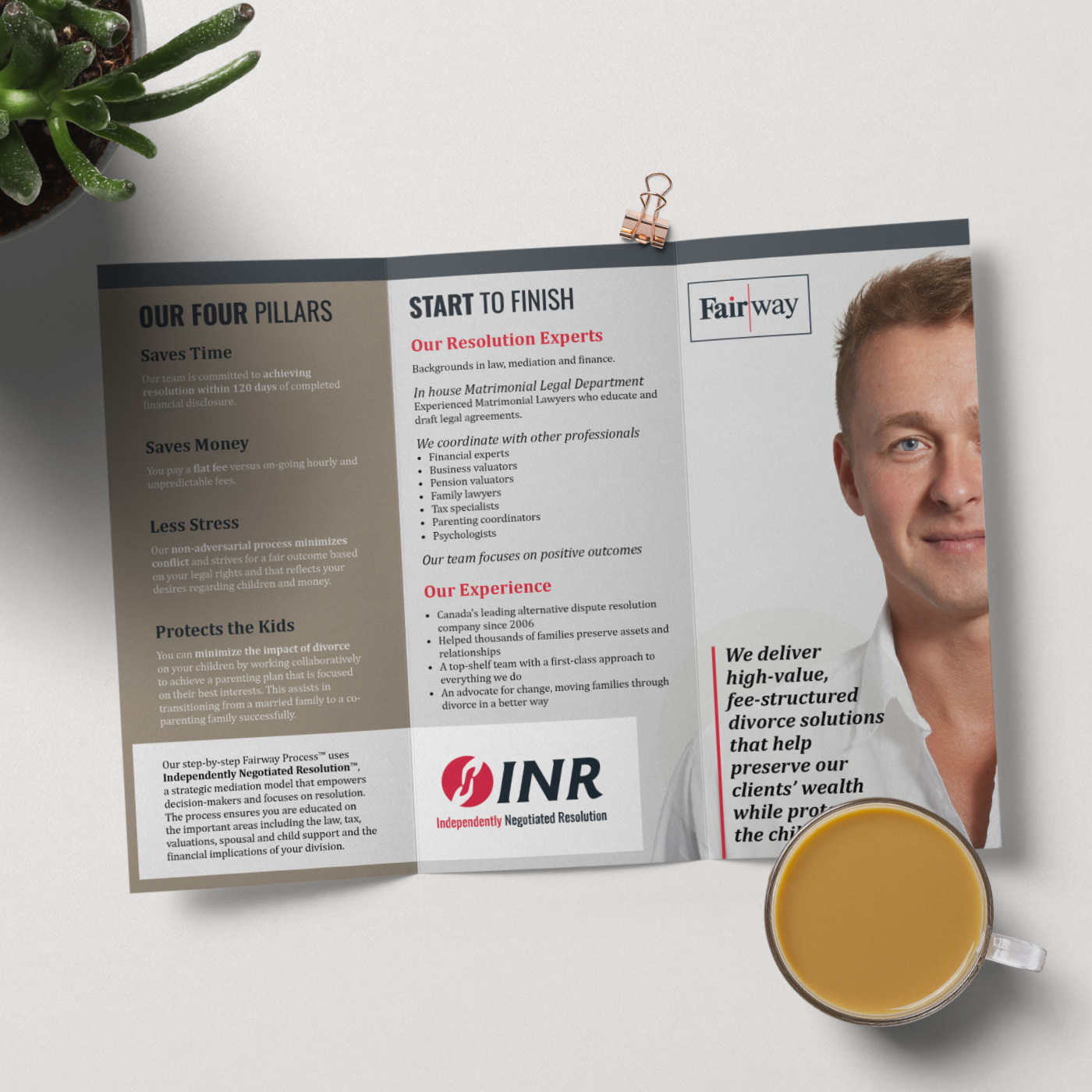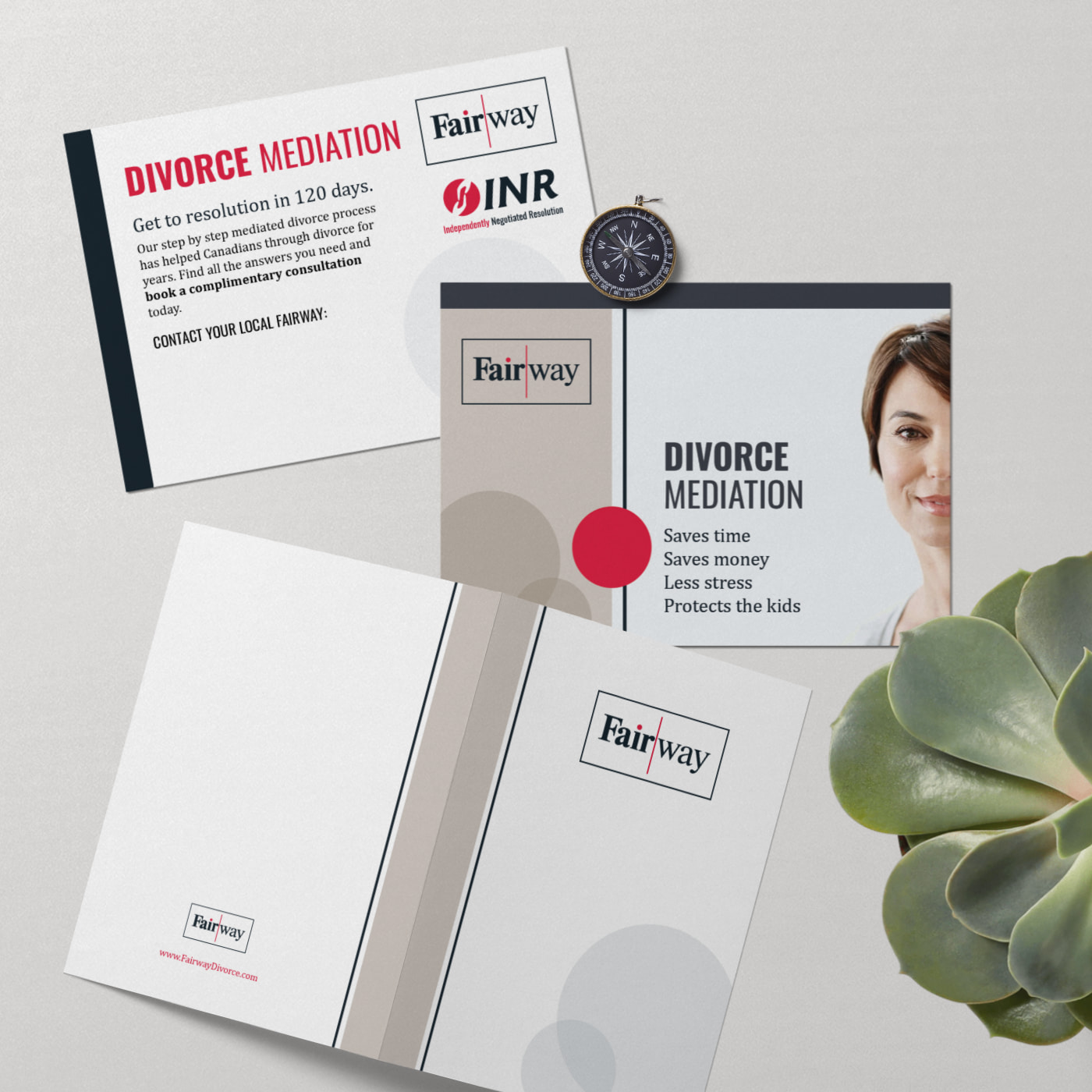 Adding a graphic designer to the mix
Sometimes fresh eyes can bring fresh ideas to your company. Fairway has all kinds of big dreamers and creatives on their team, but they needed to wrangle their brand into a cohesive visual identity before they franchised across the country.
They reached out and brought me on board to do just that, and we were all thrilled with the results!
I worked with the client to extract and articulate her vision for her company's brand in order to parse through what disparate pieces existed from the past 15 years and refine, elevate, and focus branding moving forward.
By moodboarding I got us all on the same page, and then the work of compiling and codifying the Brand Guidelines allowed us to place every aspect of the company's identity in one place. Colours, fonts, logo use, office design, brand voice, trademarks – it's all there now for the company to use as it's intended: align and focus the branding now and into the future.